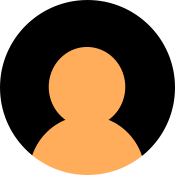 Stephen Bokros
 Chair
Stephen has worked for the Department of Transportation for almost 13 years. He started in design for 8 years, working in multiple regions of the state, varying in rural and urban projects. Currently working as the Cost Estimating Services Manager for almost 5 years. Before coming to CDOT, Stephen worked in the private sector as an engineering consultant/entrepreneur for more than 15 years. Stephen earned his Bachelor's degree in Engineering from the Colorado School of Mines (1992) and a Masters Degree in International Management from the American Graduate School of International Business/Thunderbird (now a part of ASU) (1996).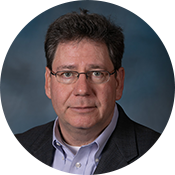 Mitch Ball, PE, LS, DBIA
Director, Cost Estimation Office, VDOT
Vice Chair
Mitch Ball is the director of VDOT's new Cost Estimation Office.  Mitch has extensive senior leadership experience in the field of transportation infrastructure, including construction, cost estimating, value engineering, scheduling, and claims.  Prior to joining VDOT, Mitch enjoyed a successful career with a large Virginia based heavy / highway contracting firm wherein he worked as engineer, estimator, and was ultimately promoted to the position of chief engineer for the firm.  During his private sector career, Mitch gained extensive experience and knowledge in cost estimating and bidding.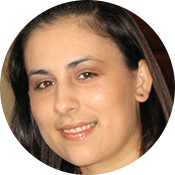 Nicole Coronado
Transportation Engineer, TxDOT
2023 Past Chair
Nicole has over 13 years of transportation project and portfolio management. She started her career designing bridge structures to ultimately managing an $11 Billion portfolio of transportation projects. Nicole has a unique blend of project and portfolio management skills including: project planning and programming, risk analysis, and cost management. Recently, Nicole led a TxDOT Enterprise Work Group for Construction Cost Estimating to evaluate current cost estimating business practices to bring consistency across the agency. She currently leads the first, Texas Department of Transportation Construction Cost Estimating Community of Practice. In 2002, Nicole received a Bachelor of Science in Civil Engineering from the University of Texas at Austin.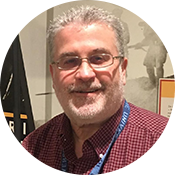 George MacDougall
Contracts and Specifications Engineer, MaineDOT
2022 Past Chair
George graduated from the University of Maine in 1986 and started with the Maine Department of Transportation that same year. He has 14 years as a Bridge Designer/Project Manager; 10 years in Highway as the Highway Project Manager, Highway Design Manager and Financial Support Manager; and 11 years in the Contracts Section as the director which also has the title of Contracts and Specifications Engineer for the department. He started coming to the TEA in 2012 and was chairman and conference host in 2015; he is currently Chairman again. He also served on the TCCE for a number of years.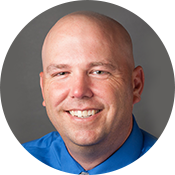 Darren McDaniel, P.E., PMP
Program Manager, TxDOT
Secretary
Darren McDaniel, P.E., PMP serves as a Program Manager in the Center of Excellence for the Transportation Programs Division (TPD) at the Texas Department of Transportation (TxDOT). As a Program Manager, he is responsible for supporting TxDOT Project Managers statewide with the development and delivery of the Project Manager Development (PMD) Institute workshops. He is also an instructor for the University of Texas at Austin Extended Campus.
He has worked for TxDOT for 29 years. Prior to joining TPD in 2018, he served as the Speed Zone Engineer and the Highway Safety Engineer for the Traffic Safety Division. He earned a Bachelor of Science degree in Civil Engineering from the University of Texas at Austin. He is a registered Professional Engineer in the State of Texas, a Project Management Professional (PMP), and a TxDOT Certified Adjunct Instructor.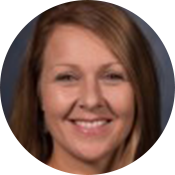 Danica Stovall-Taylor
Bidding and Contract Services Engineer, MoDOT
Treasurer

Danica graduated from the University of Missouri – Rolla, now known as Missouri University of Science and Technology in 1998. She has over 23 years of services with the Missouri Department of Transportation. Danica started her career designing bridges before discovering her passion for contractor services working as a project reviewer. Danica has held several positions in the Bidding and Contract Services section including Project Reviewer, Estimator, Estimate and Review Engineer and now leads the team as the Bidding and Contract Services Engineer. Along the way, she spent 4 years in Transportation Planning in Local Programming where she was responsible for administering federal funding distributed to local agencies for roadway, bridge and pedestrian projects and in Central District as a Project Manager, delivering roadway, bridge and pedestrian projects to central Missouri.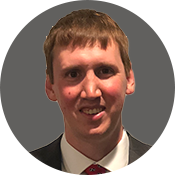 Johnathan Vest
Senior Transportation Project Specialist, TDOT
Ad-Hoc Member
Jonathan Vest is an alumnus of the University of Tennessee, Knoxville, where he earned both a bachelor's and master's degree in science with a focus on Civil Engineering. Holding a Professional Engineering license in the state of Tennessee, Jonathan has dedicated a decade of his career to the realm of transportation through working for the Tennessee Department of Transportation (TDOT). Jonathan's contributions within TDOT span a spectrum of roles, including impactful work in the Geotechnical Engineering Section, Concrete and Aggregate Section, and most recently the Cost Estimating Section. This diverse experience has honed not only Jonathan's technical skills but also his appreciation for the pivotal role of transportation in our daily lives. Beyond his professional pursuits, Jonathan enjoys spending quality time with his family, coaching youth sports, playing golf, fishing, or embarking on biking adventures.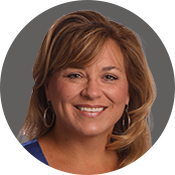 Rhonda Taylor
State Estimates Engineer, FDOT
Ad-Hoc Member
Rhonda Taylor is a professional engineer who has served as the State Estimates Engineer for the Florida Department of Transportation since 2019. As the head of the FDOT Estimates Office she leads construction cost estimating efforts and provides estimating standards and guidance for FDOT's 8 district offices.
Prior to Estimates, Rhonda served as the FDOT State Pavement Design Engineer and was in the Pavement Management field in both the public and private sectors for 25 years. She is a native South Carolinian and graduated from Clemson University with a B.S. degree in Civil Engineering.
In her real life Rhonda lives in Thomasville, Georgia, with her husband of 30 years. They have two sons, the eldest with his degree in Civil Engineering, and the youngest pursuing his Civil Engineering degree while playing college baseball at UT-Martin.